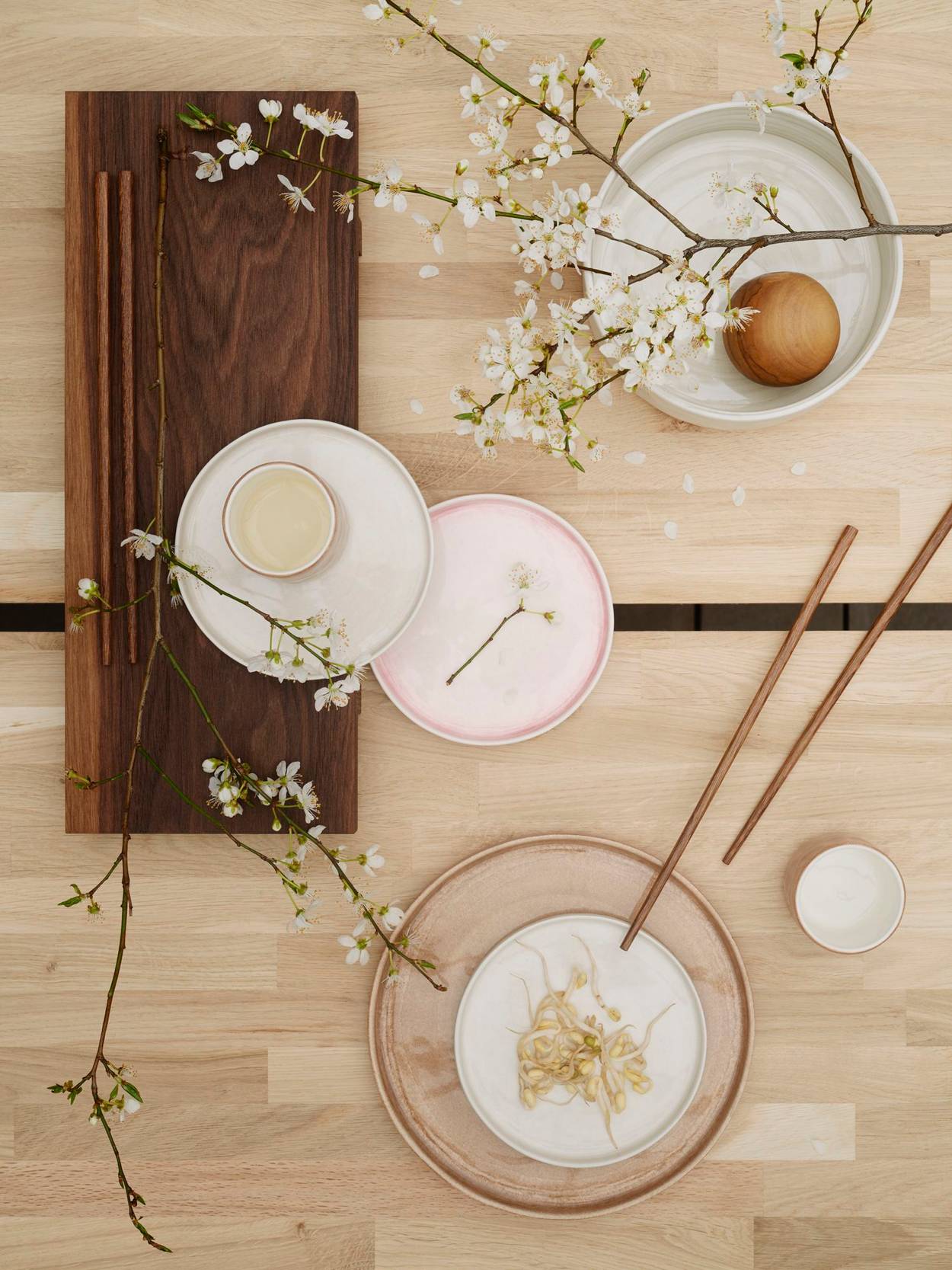 THE IDEAS THAT
FORMED MATEUS
The ideas that formed Mateus evolved over the course of several years. Teresa, originally from Portugal, saw design trends shifting in her new home country of Sweden. Colours and patterns began to make inroads into Swedish homes. Why not bring together the best of both her worlds? Why not fuse traditional Portuguese ceramic craftsmanship, Swedish design and contemporary fashion trends into quality products that celebrate the love of life?
With her aim set, Teresa began her journey. The first collection of handmade ceramics was launched in 1993. In a fruitful union of southern European craftmanship and Scandinavian style, and with a constant renewal of colour, form and pattern, the Mateus brand evolved and grew. Each new collection is designed to fit together with the products in existing collections.
Teresa and Filippa are the creative forces behind the Mateus brand. This dynamic mother-daughter duo runs the company with passion, looking to its future while keeping its history alive.
Mateus was founded in 1993 with the ambition to unite the two cultures that continue to shape Teresa, to bring warmth into the home and turn the set table into a joyous and colourful place. Today Mateus handmade ceramics are sold all over the world.
Filippa joined the company in 2014 brimming with energy and new ideas, new marketing methods and new collections. She designed the popular Bubbles series. This playful, contemporary collection of ceramics is beautiful alone or layered with other Mateus collections.
Mother-daughter relationships can be complicated – and even more so when mixing business and private life. Respect, trust and a lot of laughter are the key ingredients that contribute to Mateus's ongoing success. Strong bonds and an eye for design and beauty keep the company thriving.