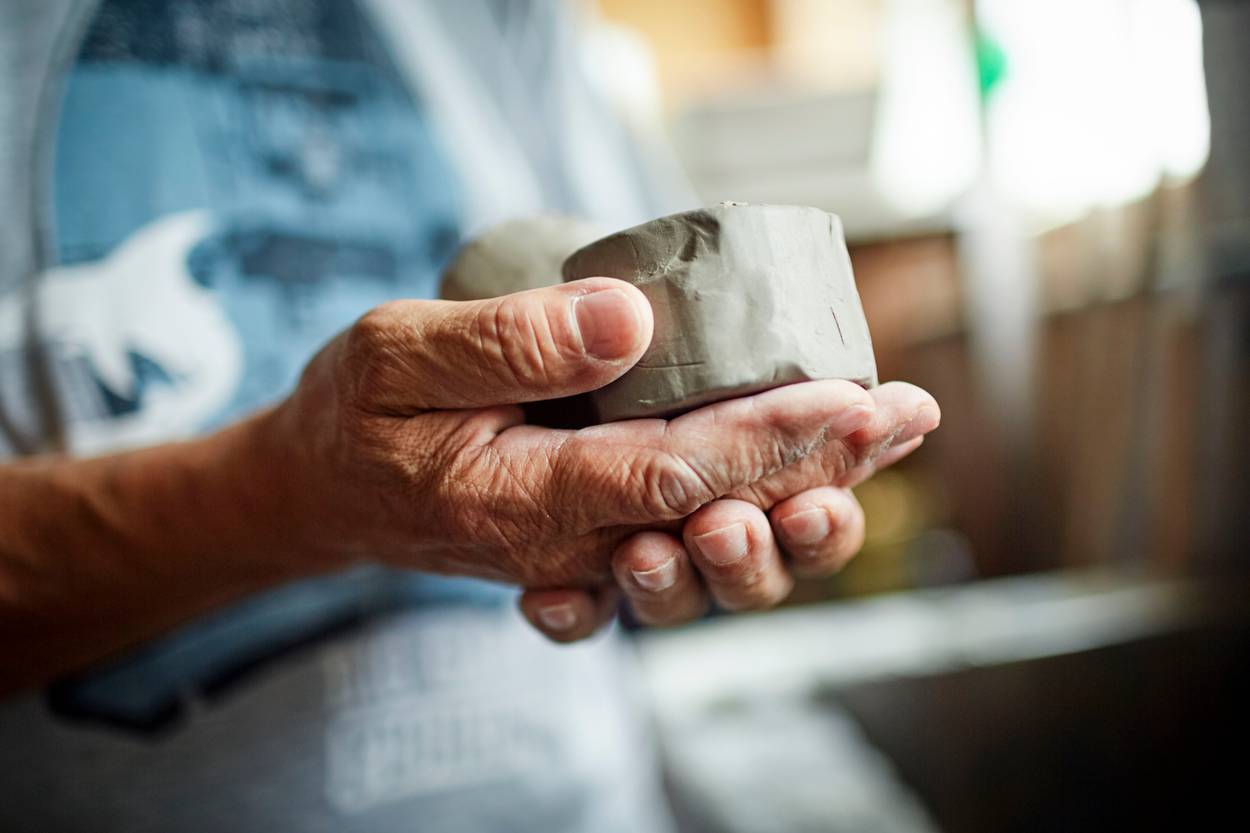 The raw material for Mateus ceramics is a fine-grained clay extracted from the soil in the central and northern parts of Portugal. The natural clay is ground and mixed with clean water before it is used. Mateus ceramics do not contain any toxic heavy metals such as lead or cadmium and meet the high standards for tableware set by the US Food and Drug Administration, FDA.
At the factory, the skilled craftsmen work in a good and regularly checked work environment. All the water used is cleaned in the factory's own treatment plant. Broken pieces and excess ceramic is transformed into powder to be reused in construction. The finished ceramics are packed in recycled materials for transport.
We wish for all of our customers to recycle packing material after receiving our products. Our goal is to be as sustainable as possible.
Transport is an inevitable part of Mateus' business. We work consistently to make our logistic chain sustainable. An important piece of the puzzle is to choose logistic partners who are knowledgeable and dedicated to sustainability themselves.
To transport our ceramics to stores, Mateus collaborates with the transport companies DHL and Agility. Both follow international environmental and health standards and have environmental policies that govern the operation. DHL helps its customers understand and reduce their own environmental impact, tailor sustainable transport solutions and compensate by investing in climate protection projects. The company's goal is for greenhouse gas emissions to be down to zero in 2050.
Why Mateus ceramics
is a good environmental
choice
-The clay is a natural material. It is extracted locally and does not contain any environmental toxins
-Manufacturing takes place in Portugal, which means short transport routes within the EU
-The working environment in the factory is good, and regularly checked
-The water used in manufacturing is cleaned and excess materials are reused
-Mateus cooperates with transport companies that strive for reduced emissions
-Eco-friendly packaging and for you to recycle easily after receiving your order from us
-All new products are designed to fit together with older collections