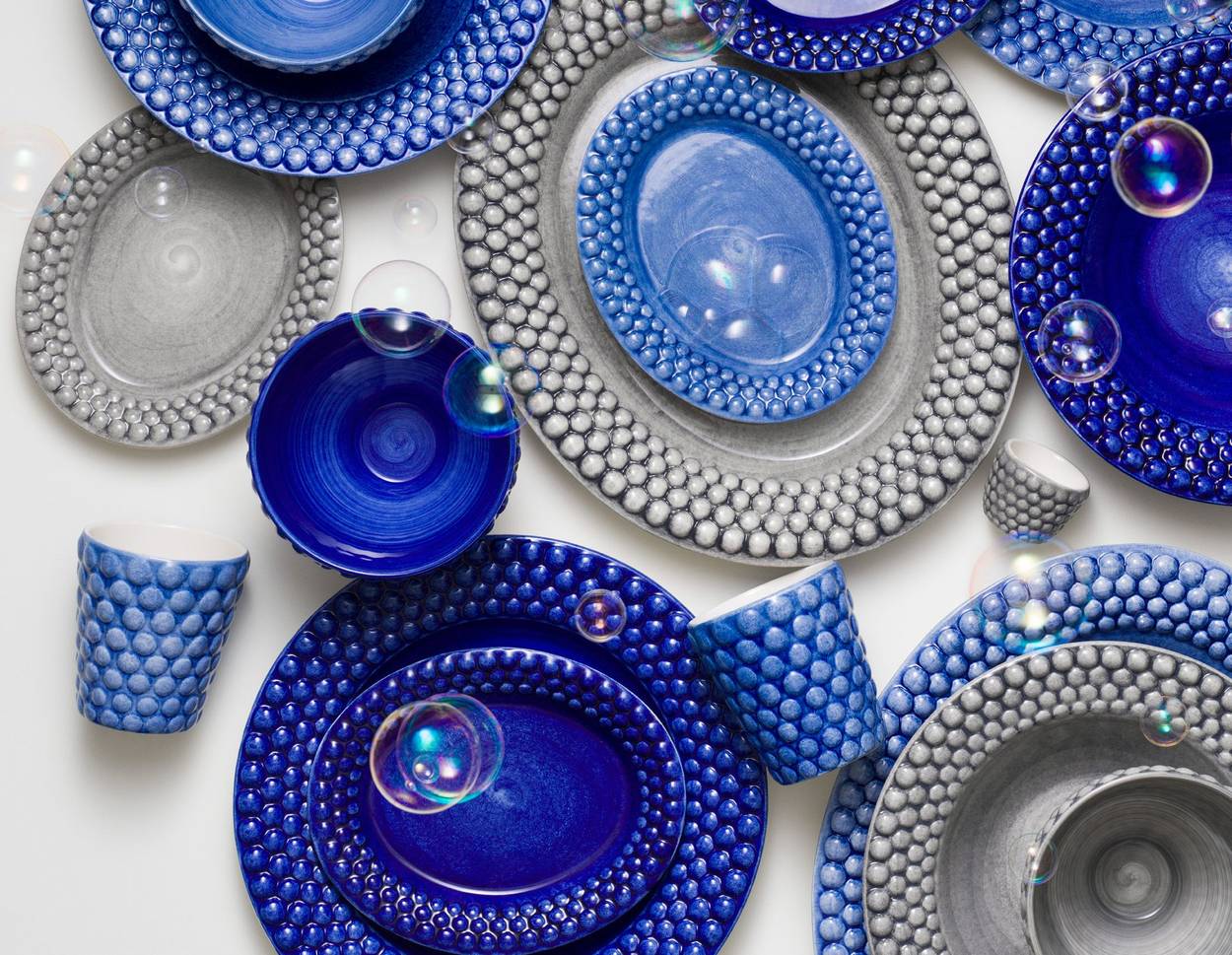 Bubbles
Collection
Mateus Bubbles has a playful design with lustrous bubbles that enables you to create a vibrant and colourful dining table. The collection draws inspiration from fashion's polka dot pattern and celebrates all the joyful memories and moments shared by people gathering around a beautifully set table.
Bubbles
Cups &
Mugs
The eye-catching expression includes 14 intriguing colours that infuse the table with life and excitement. Mix and match with other collection colours or use as a stylish complement to the iconic Mateus Basic assortment.
Available in 14 colours ↓
Bubbles
Plates &
Bowls
Brimming with energy, Mateus Bubbles is a playful and fashionable collection designed for all the joyful memories and moments created around the table. The design is defined by bands of lustrous bubbles, inspired by the timeless polka dot. Launched in 2015, it is the first collection by Filippa Burenstam Linder, daughter of Portuguese/Swedish founder Teresa Mateus Lundahl.
Available in 14 colours ↓
Bubbles
Platters
Available in 14 colorus ↓