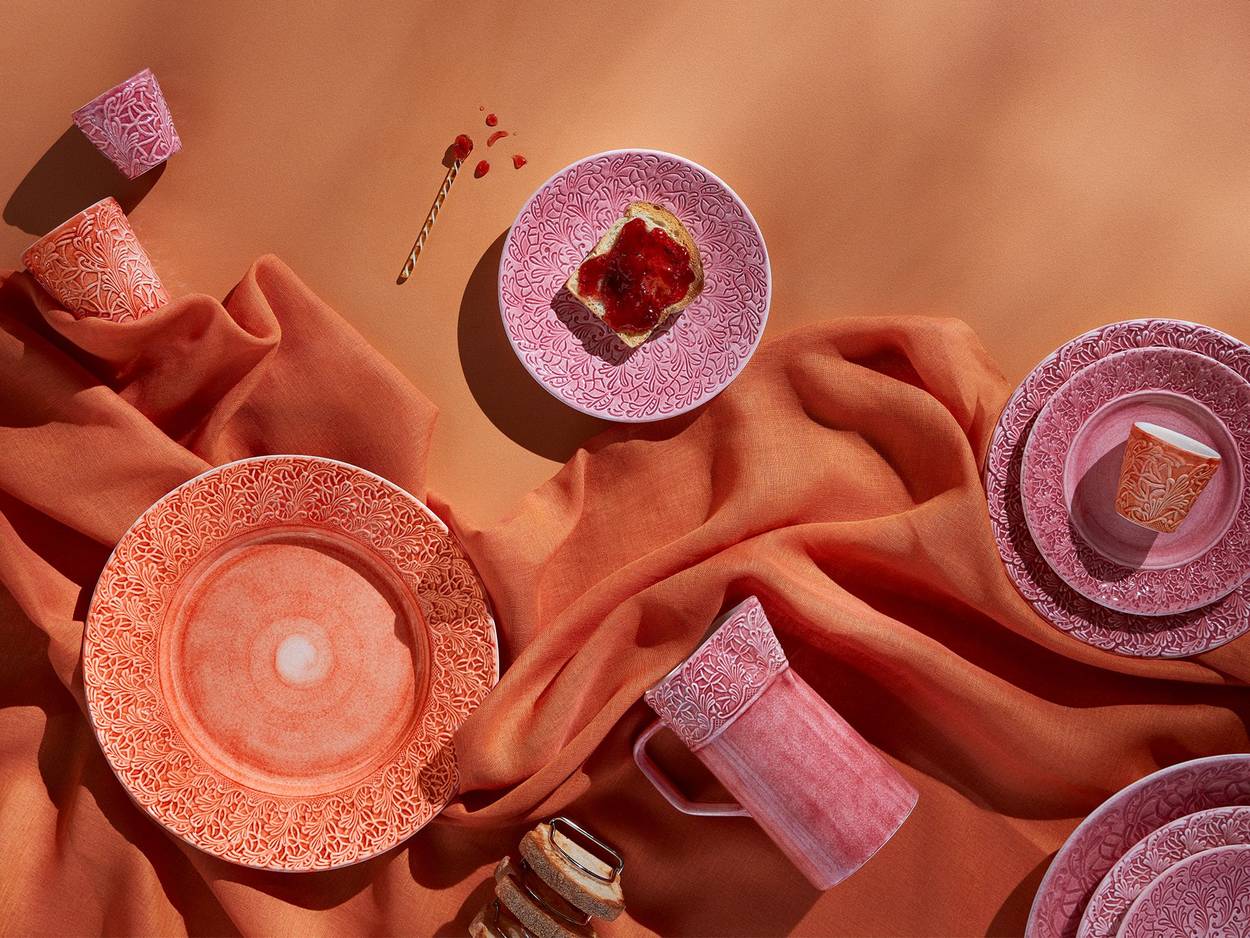 Lace Plates & Bowls
Available in 14 colours ↓
Lace Platters
Fusing fashion with traditional craftsmanship, the iconic Mateus Lace is characterized by soft shapes and organic patterns lacing through the products to add a romantic touch to any table setting. The perfect gift for any occasion, this contemporary yet classic range of tableware includes 14 colour variations ideal to mix and match with any other Mateus ceramics. With intriguing detail and sophisticated expression, each product is an interior design detail multi-functioning as an artful standalone piece appropriate for both the kitchen, living room and any other space shared with family and friends.
Available in 14 colours ↓
Lace Cups & Mugs
The collection includes 14 colour variations ideal for mixing and matching with any other pieces from the Mateus assortment.
Available in 14 colours ↓