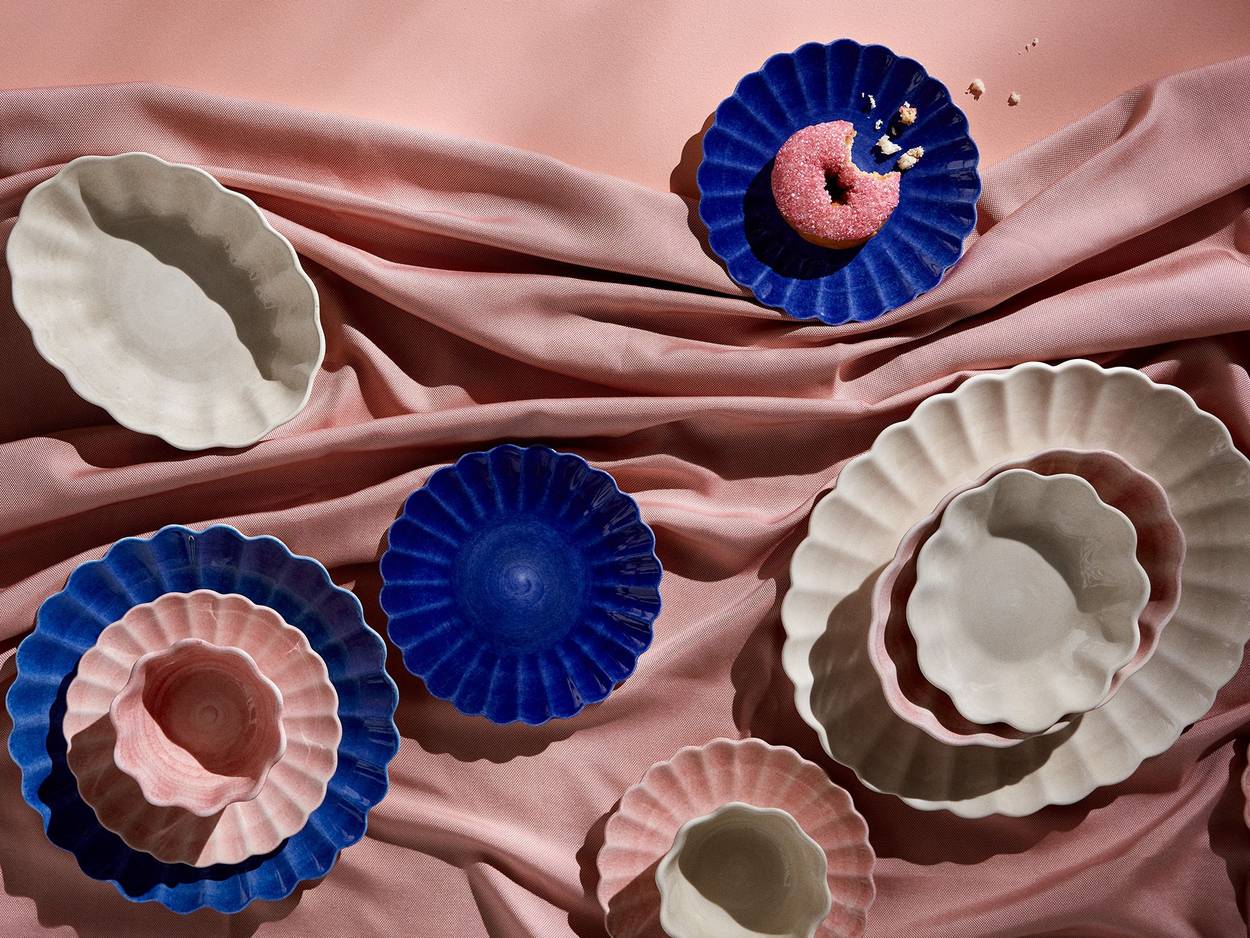 Oyster Platters & Mugs
Mateus Oyster celebrates the beauty of nature with soft and sensuous shapes inspired by the sea. The collection is characterized by undulating edges resembling ocean waves and the shapes of mussels and oysters. Creating the perfect balance of charmingly playful and stylistically pure, the collection evokes a sense of joy and warmth that adds a romantic touch to the table.
Available in 15 colours ↓
Oyster Plates
Available in 15 colours ↓
Oyster Bowls
The collection features two plates, five bowls and one platter in 15 different colours that are handcrafted and authentically painted by hand, bringing unique details to each piece. Combine the different colours and collections for a personal table setting that reflects your own creative expression.
Available in 15 colours ↓